Your Future Starts With Us!
The 1199 Employment Center is one of the largest healthcare employment services in New York.

We provide full placement services. Our experienced recruiters offer resume review, applicant phone screening and interviews. We are the employment service of choice for 1199SEIU institutions, which submit thousands of full-time and part-time healthcare job openings with competitive salaries. Thousands of job candidates like you are placed each year. Recognizing the right talent is the key to career growth.
Career Opportunities
BENEFITS – At a Glance
1199 Employees have one of the best benefits packages in the nation.
Full Time and Part Time employees receive benefits.
You and Your Family may qualify for:
Health Benefit
Comprehensive medical coverage including Prescription, Mental and Behavioral Health, Dental and Vision, with no deductibles or co-pays
Education Benefit
Tuition Reimbursement or Tuition Vouchers are available.
Childcare Benefit
Daycare Reimbursement, Summer Camp and Afterschool Programs, and/or College Scholarships for children of 1199 members are available
Competitive Compensation Package
Retirement Plan, Short-term Disability Coverage, Paid Leave, Life Insurance, Severance Package, Home Mortgage Program, Credit Union available
Job Locations
We service a broad range of healthcare facilities (Hospitals, Nursing Homes, and Ambulatory Care Clinics) in the New York metropolitan area.
Staten Island
13 Facilities
Staten Island
Westchester/
Hudson Valley
27 Facilities
Westchester/
Hudson Valley
Healthcare is the RIGHT option if YOU want:
To have an excellent salary with great benefits
A rewarding career with opportunities for growth and career advancement
To be a Healthcare HERO!
Healthcare jobs that include food service, clerical, maintenance, housekeeping, social services, medical technicians, medical professionals and more!
To make a difference in people's lives and in the community
To be part of a team with other healthcare professionals
To have variety in your day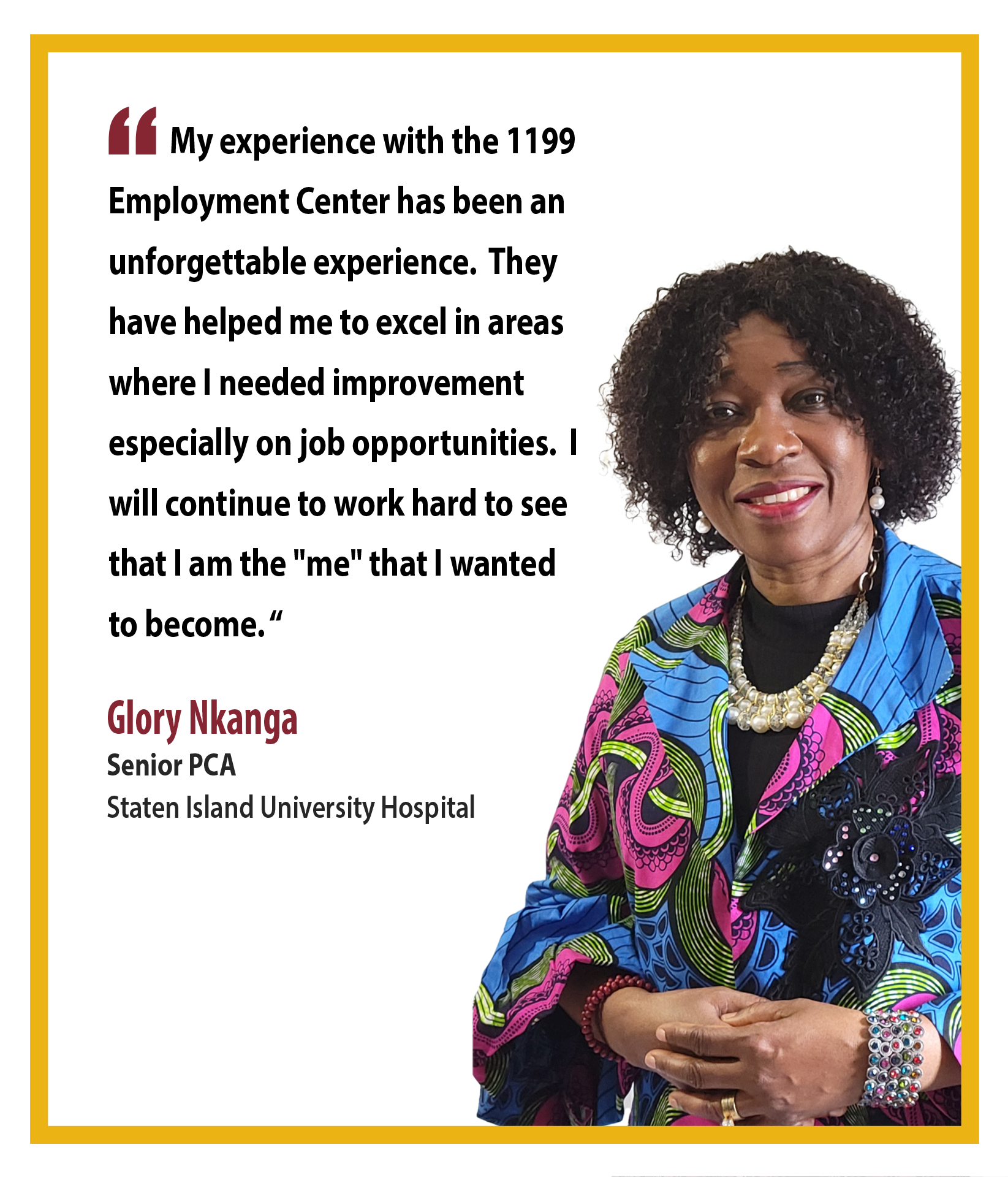 BEGIN YOUR HEALTHCARE CAREER TODAY